ACES Student Receives the 2016 Spirit of Maryland Award
ACES Student Receives the 2016 Spirit of Maryland Award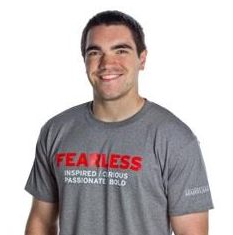 ACES Senior Kevin Bock was announced the winner of the Spirit of Maryland Award on October 1st, 2016.
The Spirit of Maryland Award is presented annually at halftime of the homecoming football game to one student of the senior class that has most exemplified the spirit of the University of Maryland.  Criteria for the receiving the award include outstanding scholarship, leadership, campus involvement, community service, and communication skills.
After receiving a nomination by a dean, director or department head, student nominees complete the Spirit of Maryland application. A committee of faculty and staff interview students who advance to the final round of the application process.
Kevin Bock was recognized for his notable involvement at University of Maryland. Kevin is involved with Honors Ambassadors, helping to recruit prospective students to the University. He currently serves as the President of the ACES Competition Team, designing weekly lessons for team meetings, coordinating competitions and teaching younger ACES students. Kevin is a member of the University Senate and holds a senator position for the College of Computer, Mathematical and Natural Sciences, attending weekly meetings and voicing concern for the issues students care about. Kevin is also on Terp Thon's Executive Board as the Community Relations Chair, organizing fundraising and recruitment efforts and serving as an interface between university and outside organizations. 
After winning the award Kevin said, "It felt awesome to win the Spirit of Maryland Award. I was very honored and did not expect to win. Each of the nominees standing on the field with me were equally deserving of the award. Many of us knew each other through our engagements on campus."
In looking ahead to how winning the Spirit of Maryland Award will impact Kevin he said, "I want to encourage other students at University of Maryland to have the same level of engagement that I've been working towards for the last four years." 
Congratulations to Kevin on this amazing accomplishment and for all of his contributions to the ACES and University of Maryland community!
October 17, 2016
Prev
Next
"I want to encourage other students at University of Maryland to have the same level of engagement that I've been working towards for the last four years."